POLISHED LAB GROWN DIAMOND
The shining diamonds that are provided to you after a lot of effort and processing are known as polished lab grown diamonds. This beautiful diamond goes through a long technical and cutting process with the right craftsmanship that promises to shine forever. For this Rahi Impex, offers you a wide range of polished diamonds that are made for an end use in your ornaments.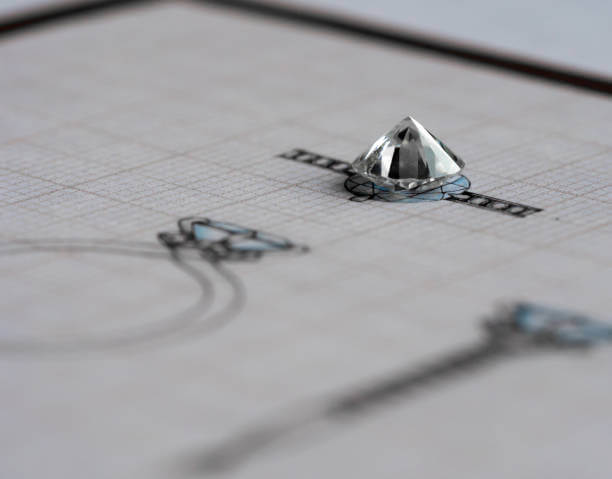 THE MAKING OF POLISHED DIAMONDS
Rahi Impex offers you different types of diamonds that vary in shapes, colours, and sizes that are made through the right process and eligible technology. We are one of the well-known CVD diamond manufacturer from Surat. The quality diamonds that we make for you can help you dazzle the jewellery shine just perfectly. These lab-created diamonds are made through a technical process and are chemically identical to natural diamonds.
THE PRODUCTION PROCESS OF POLISHED DIAMOND
We, as a lab grown diamond manufacturer, first produce these diamonds through a chemical deposition process at extreme heat, then cut them into the right size and shape. After this cutting process, we polish them and give them the right shimmer. Thousands of diamonds are produced on a daily basis in our lab.
Each and every polished lab grown diamond that you buy from Rahi Impex is made by professionally skilled labourers that eliminate the impurities of the diamond and polish them in the best way. The thermal conductivity properties of these diamonds help them shine and shimmer as naturally as natural diamonds.
OUR AIM OF PRODUCING LAB GROWN DIAMONDS
As natural diamonds are a bit expensive and their mining process affects the environment, we think that we can save the environment by providing you with the exact replica of natural diamonds that are not harmful to the environment and are affordable too. And to do this we concentrate on every bit of the aspect of the art. We are one of the trusted manufacturers, and you can buy CVD diamonds in different shapes and colours from our Inventory. We produce the highly demanded diamonds for different types of jewellery pieces along with that, we also have princess-shaped, cushion-shaped, Asscher and square diamonds that are in higher demand.So, if you're looking for various coloured polished diamonds, you can easily get those lab-grown diamonds online from our webstore.
 NEWSLETTER SUBSCRIPTION